Wednesday, June 25, 2008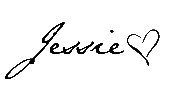 some thoughts... by Jessie at 10:10 PM Leave Me Some Love(0) Links to this post    
One of my friends is moving to Maryland in the beginning of July and it got me thinking about how much I miss my girlfriends! Because I'm not working and I don't drive it's really hard to get together with them and I just wish I could see them more often.

I met a majority of my girlfriends when I worked at Zagat Survey, so we dubbed ourselves the Zagat girls! We went through some many major life changes together (weddings, babies, divorces, loss of family members) and they were the greatest support group. At one point their were about 8 of us in our little clique. Everyone at work knew how close we all were. Birthdays were always a big deal and we all made sure to go out and have fun together to celebrate!

These girls are more than just my girlfriends. They became my family. Right now we update each other via e-mails, IM's or myspace but I know if I picked up the phone and called any one of them right now that we would laugh and talk for hours like we did before.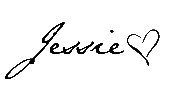 some thoughts... by Jessie at 3:17 PM Leave Me Some Love(0) Links to this post    
Labels: friendship
Hit Counter